"Meet The Team"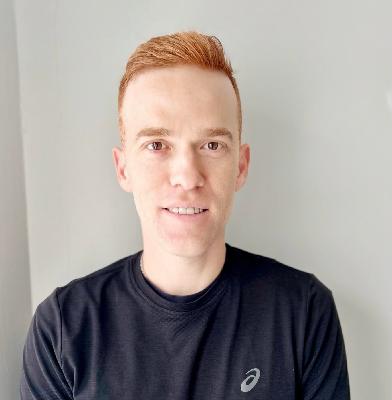 Matthew Baccarani
Tennis Director
Thorncliffe Park Tennis Club is thrilled to welcome back our Tennis Director and Head Pro, Matt Baccarani. Matt was a Canadian U18 National Champion, a highly ranked NCAA Division 1 player and has an extremely diverse coaching background. After graduating from Ball State University, Matt coached Sharon Fichman on the professional circuit for 3 years. He was the traveling coach for Genie Bouchard when she won her first ever pro event and the first of two Junior Wimbledon Doubles Titles. In the past 8 years, Matt has coached at York Racquets, downtown Toronto, where he has worked with players of all ages and levels. As a player, Matt achieved ATP rankings in both singles and doubles while still in high school. He was ranked as high as #4 and #61 in NCAAs doubles and singles, respectively and held the #1 OTA ranking for Men's Open singles and doubles at the same time. Matt is extremely excited to be back for another Summer at TPTC and cannot wait for the season to start. He can be reached at tptcpro@gmail.com

Mana Seifaei
Tennis Professional
Mana played line 1 singles and doubles at Merrimack College in Massachusetts from 2015-2019. She has been coaching tennis at tennis clubs in the Boston area for the past 4 years. Having recently relocated back to Toronto, she decided to continue on her coaching path. She has a great passion for the game and loves coaching and enjoying the tennis environment wherever she is!
Mana will be available on weekends for private lessons, as this is her first season at TPTC, please give her a friendly welcome to the club when you see her. If interested in getting on court with Mana, she can be reached at manaseifaei.thorncliffe@gmail.com

Simon Schelesinger
Tennis Pro
Simon is returning for his fourth year at TPTC. He has coached for two years at The Supreme Court Indoors, and is also coaching at Mayfair Lakeshore and Mayfair East. He has also coached juniors at Davisville Tennis Club, Lawrence Park Tennis Club, the Ottawa Tennis and Lawn Bowling Club, and the Rideau Tennis and Squash Club (Ottawa). Simon trained as a competitive junior in Ottawa in the alongside a future ATP Tour player, and the top U18 junior in Canada.
Simon honed his stringing skills at Game Set Match tennis boutique. He is certified with his Club Pro 1 from Tennis Canada and is a member of the Tennis Professionals Association. For more information please contact him at 647-983-4878Simon.Schlesinger@gmail.com or at

Ethan Milavsky
Junior Pro
We are excited to welcome back Ethan to Thorncliffe Park's teaching staff. He has competed provincially and nationally for 10 years. A Gold Medalist in the Toronto District Collegiate Athletic Association, he went on to play for the Western University Men's Varsity Tennis team starting roster as a student; studying management. More recently, Ethan completed the Tennis Canada instructors course with honours. He is an energetic, enthusiastic and encouraging young coach who displays great patience while communicating his ideas effectively and clearly.
He can be reached at ethanmilavsky@gmail.com or (647)609-9617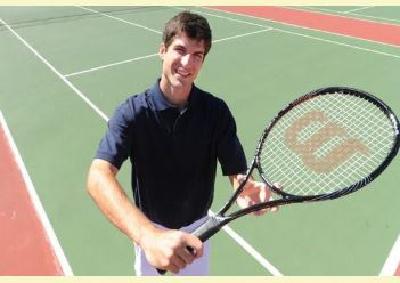 Peter Marrack
Tennis Pro
We are very pleased to announce that Peter will be back for a third season as a Tennis Pro for TPTC.
He will be helping our Tennis Director Matthew with our growing adult programs.
Peter is originally from St. Catharines Ontario and is currently living in Toronto. He was ranked top 5 in Canada before attending Wisconsin NCAA Div. 1. He joined the coaching staff at Madinat Jumeirah in Dubai and worked as a Senior Pro at Rosedale Tennis Club And York Racquets in Toronto. He is also a visual artist who shows work at Only One Gallery in Parkdale.
For more information on adult programs and private tennis lessons, please reach out to him at --- petermarrack@gmail.com