"TPTC Coaching Team"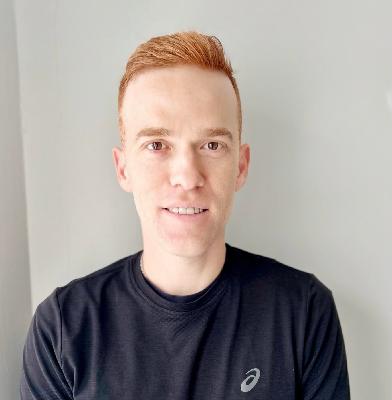 Matthew Baccarani
Tennis Director
Thorncliffe Park Tennis Club is thrilled to welcome back our Tennis Director and Head Pro, Matt Baccarani. Matt was a Canadian U18 National Champion, a highly ranked NCAA Division 1 player and has an extremely diverse coaching background. After graduating from Ball State University, Matt coached Sharon Fichman on the professional circuit for 3 years. He was the traveling coach for Genie Bouchard when she won her first ever pro event and the first of two Junior Wimbledon Doubles Titles. In the past 9 years, Matt also coached at York Racquets and Moore Park Tennis Club where he has worked with players of all ages and levels. As a player, Matt achieved ATP rankings in both singles and doubles while still in high school. He was ranked as high as #4 and #61 in NCAAs doubles and singles, respectively and held the #1 OTA ranking for Men's Open singles and doubles at the same time. Matt is extremely excited to be back for another Summer at TPTC and cannot wait for the season to start. He can be reached at tptcpro@gmail.com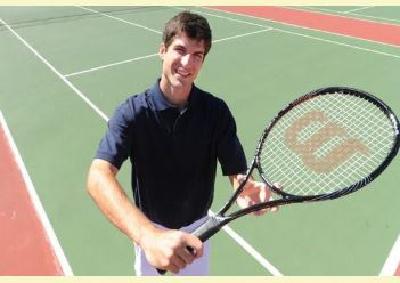 Peter Marrack
Head Tennis Professional
TPTC is pleased to announce the promotion of Peter Marrack to the position of Head Tennis Professional.
Peter joined the club as a Senior Tennis Professional over 5 years ago and was integral in helping our Tennis Director Matt grow our Adult Programs. He has over 10 years of coaching experience. He was previously a Tennis Pro at the prestigious York Racquets Club, as well as the Senior Pro at Rosedale and Moore Park Tennis Club in Toronto. He is Tennis Canada certified.
As a player, Peter reached a career high ranking #207 ITF juniors. He played for University of Wisconsin Badgers. He joined the coaching staff in Madinat jumeirah in Dubai after completing University .He is also an accomplished visual artist who has shown his work at the Only One Gallery in Parkdale.
Please feel free to email him at petertennistoronto@gmail.com for group and private lessons, all levels welcome.
For more information on adult programs and private tennis lessons, please reach out to him at --- petertennistoronto@gmail.com

Kyla McNicol
Senior Tennis Professional
Kyla McNicol is a coach 2 certified coach. As a player, Kyla was ranked as high as top 15 in Canada in her final year of juniors (U18). She played four years at the University of Central Florida where she played #1 doubles and #2 singles for the UCF Knights. She has coached for the past 15 years professionally and 5 years part time prior to that. Kyla was an assistant coach for two Western Canada Games and a Canada Games. She was a Tennis Development Manager for Tennis Canada in 2010 before moving to Toronto where she has coached for the past 11 years. She started at Timberlane Athletic Club in Aurora. Then she worked at Rosedale Tennis Club, Mayfair Parkway and most recently York Racquets Club in midtown Toronto.
For more information on lessons please contact her at kylalovestennis@gmail.com

Rhys
Junior Pro
Rhys (pronounced Reese) is looking forward to being outside this summer and coaching and playing tennis.
Rhys has played tennis since he was four and has been involved in volunteering and coaching with the junior programs and summer camps at Thorncliffe Park and Moore Park for the past two seasons.
Rhys enjoys interacting with kids of all ages helping them to develop the fundamentals of their tennis game through drills and games designed to develop racquet skills and footwork, helping them learn the rules of the game and, most importantly, putting the emphasis on fair play and fun! Rhys is only available for lessons with juniors.
For more information please contact him at rhyswoolstencrofttennis@gmail.com

David Sole
Tennis Pro
David has been teaching tennis since he was 16 years old. He was trained by Peter Burwash International. David has worked at the Toronto Lawn Tennis Club, the Boulevard Club, North Toronto Tennis Club and is currently an assistant pro at Oakdale Country Club.
He will also be teaching some of our Daytime Clinics throughout the season. He will be available for private lessons on Tuesdays between 10am-2:30pm and Thursdays between 9am - noon.
Contact Info:

Amad Ahmed
Tennis Pro
Amad grew up competing Provincially, Nationally and internationally as a
junior. He has competed in several ITF events at the professional level, traveling throughout Europe and North America. Amad started coaching 5 years ago and he is Tennis Canada certified.
He has coached at various summer camps in the GTA and has experience coaching all levels of players from complete beginners to international level players.
Amad is looking forward to working at TPTC this season. He is available for private lessons with any level of player and he is excited to help everyone reach their full potential.
Contact Info:

647-909-8045.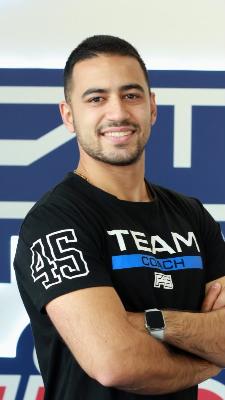 Pouya Farokhseyari
Tennis Professional
I've been playing tennis since I was 11 years old and I have so much passion for the sport. I have experience coaching kids and adults at different clubs such as Toronto tennis City and Philpott.
I'm looking forward to working with TPTC and I'm available for private and semi private sessions.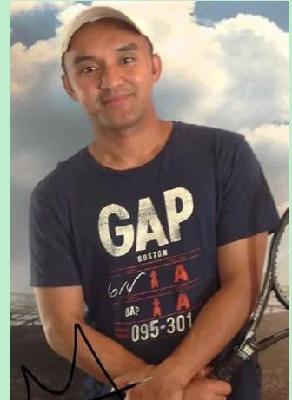 Ibarra Guevarra
Tennis Professional
Ibarra is a tennis fanatic who enjoys competitive and friendly tennis tournaments.
He loves teaching beginners and intermediate players.
A certified tennis instructor with Tennis Canada, he uses fun games and drills to help players of different ages and levels to stay active and to give them a strong foundation for the game of tennis.
​
Ibarra is a TPA certified Instructor.