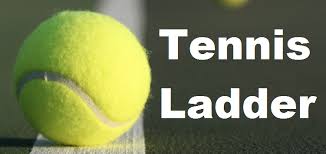 Ladders
Our popular co-ed singles ladder will be run again this year. You can join the ladder online on our members area on our website. The ladder runs from May to the end of September. Great way to meet other members. Members coordinate games and enter the scores on the website.
The cost to join the ladder is $10 per year. Prizes will be awarded to the winners at the end of the season.
There is One adult challlenge ladder
SIGN-UP: Members of all levels can join the ladder. Registration is online in the Members Area . To sign up, you can register online under 'Register for the Adult Programs' under 'Challenge Ladder' in our member portal. The cost is $10 to join.
STARTS/ENDS: Ladder begins in May and runs until the end of September (for 4 months).
FORMAT: Members contact each other to arrange the games and they book the courts. All games are 1 hour and are 8 game pro sets. (ie. first to win 8 games or whoever is leading at the end of the hour. A tie breaker is played at 7-7 or any tie with only 10 minutes of court time left).
TO ARRANGE GAMES: Login, click on "Ladder" then '"View my League(Ladder) Information and select who you want to contact to arrange matches. Tennis court booking rules are the same for ladder matches as for non ladder matches.
TO UPDATE YOUR PLAYER PROFILE: Click on 'Club Connect' then 'Update my player profile'.
BALLS: Each player brings a new can of balls. The winner takes home the unopened can and the other player keeps the used balls.

CANCELLATION POLICY: For the best usage of the court time, if a ladder player cancels a booked game twice in a row, it would be considered a defeat (i.e., automatically forfeit the game).

ENTERING SCORES: After the match, the players need to enter the scores in the website under 'View my Ladder Information' under 'Tennis Ladders' in their Member Portal.
PLAYER AVAILABILITY: If you join the ladder but then are going away or unable to play for a set period of time, you need to inform the Ladder Director or the club.

The following resources are available for the TPTC tennis ladder participants:
Good luck with your ladder matches and have fun!